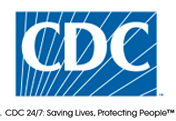 Vaccine Schedules can be found on the Centers for Disease Control web site based on age:
Does Pediatric Associates offer same day appointments?
Yes: we try to accommodate same day appointments for sick patients based on your child's condition. Please call our office as soon as you realize that your child is not feeling well, so that we can bring them in as early as possible for evaluation. However, for well visits, sports physicals, and new patient visits, you need to call and schedule your appointments in advance.
After hours, can my child be seen at the office?
For urgent illnesses we see children at the office: Monday through Friday. On Saturday mornings and on Sundays (and holidays) at Noon, we will have a doctor available in the office to see urgently ill children as well. Please call our after-hours phone number to arrange these visits (540-662-3878). Please note that our after-hours services are only available for established patients of the practice.
If my child is ill and your office is closed, should we go to the closest Urgent Care or Minute Clinic?
For us to provide comprehensive care, we prefer treating your child for all illnesses. We encourage you to contact us through our after hours phone number (540-662-3878) and determine whether your child needs to be seen at Urgent Care clinics. Usually, these clinics are not staffed with pediatric trained physicians or nurse practitioners; therefore, you may not receive proper treatment for your child. However, we request you to use after hours services for URGENT matters that cannot wait for regular business hours. If you feel that your child is in an emergency situation, please call 911.
How can I reach someone when the office is closed?
Our after-hours number (540-662-3878) is answered 24 hours a day, 7 days a week. This way you can speak to someone from the office at anytime. We do ask that you use this service for urgent questions only or to set up urgent after hours appointments prior for our after-hours clinics. For routine issues, please call the regular office number (540-662-3853) during regular business hours. To set up morning appointments, please call our regular number after 7:30 AM.
If I call the office during the day how soon will my call be returned?
During regular business hours we receive many phone calls for various issues. We have a nurse whose sole purpose is to return many of the phone calls for advice. We do try to return the more urgent calls first to provide an appointment in a timely fashion if necessary. Please make sure to leave a number that you will be able to answer (calls that go to voice mail will delay the response time). Please be patient if you don't receive a response quickly, especially if you have a non-emergent issue. Complex questions such as school troubles, behavioral issues or questions directed specifically to one of our physicians may not be returned until the end of the day or during lunchtime in that they are busy seeing patients in the office. We appreciate your understanding in these circumstances.
Do you have separate waiting areas for sick and well patients?
Our office has separate waiting areas for sick and well patients.
If my child needs evaluation from a specialist, where will you send him or her?
We have good contacts with several specialists in the area, in Northern Virginia, and in Charlottesville and we will discuss with you about all the options available before referring your child to a specialist.
Do I need to bring my insurance card for each office visit?
Yes. This is a requirement of all insurance companies.
Due to no contact with our front staff, we are unable to receive new insurance cards and/or copays. We are asking that you please email your new insurance to our billing department, Michelle Hoff at manderson@pediatric-assoc.com or to Becky Rolin at brolin@pediatric-assoc.com. Unfortunately, insurance companies are enforcing new, shorter time frames in which we are required to have your child's claims submitted to them. If we do not have your most current insurance card and policy holder information within 60 days of your child's visit, we will not be able to file with your insurance and you will be responsible for the balance. If you have any questions, don't hesitate to reach out to one of us.
Can you bill for my co-payments after the service?
The policy of our office is that all co-payments are due at the time of service. For your convenience, we accept cash, checks, and all major credit cards.
Do you accept patients without insurance or whose insurance is not active at the time of visit?
We accept self-paying patients or patients who do not have active insurance. However, the payment for the expected services is required at the time of service. We will gladly provide you with a receipt that can be used to submit a claim for reimbursement.
Is there a long wait to schedule a well visit?
We encourage and accommodate bringing children into our office for all of their recommended well visits without delay. We will always encourage you to schedule your child's next appointment prior to leaving at each visit. If your child generally obtains his physical in the summer, we ask that you plan ahead and schedule this appointment well in advance.
What types of office visits should we expect for our children?
We provide three different types of services, well visits (checkups), sick visits and conferences.
• A well visit is a thorough visit where we monitor your child's development and provide preventative care for your child. This includes monitoring of growth and development, vision screening, hearing screening, sports physicals, immunizations, and parent counseling on relevant topics including healthy diet, behavior, academics, anticipatory guidance, and safety precautions.
• A sick visit is primarily to asses and treat an acute or chronic illness.
• Conferences are longer visits, typically to discuss complex or behavioral issues.
We are also happy to see expectant parents for a free prenatal visit.
If a diagnosis is found during a well visit that requires additional management, will additional fees be added?
You should contact your insurance carrier and become familiar with your insurance policy that provides coverage for your children. Many companies will not cover same day sick visits during the course of a well exam. Other carriers will provide coverage for any problems identified and treated during the well exam.
Does Pediatric Associates of Winchester encourage vaccines?
Yes. The practitioners at Pediatric Associates require the routine childhood vaccine schedule recommended by the American Academy of Pediatrics.
Scientific evidence has established that childhood vaccines are safe and protect children from serious illness. Children who do not receive immunizations are susceptible to potentially life-threatening illnesses and present a risk to the other children they come into contact with and the community at large. The potential consequences of vaccine preventable diseases include hospitalization, mechanical ventilation, seizures, brain damage, and even death.
In pediatrics, we have seen the tremendous benefits of childhood vaccinations. At the same time, we have seen how misinformation about vaccines has put children at risk for illness. We understand the difficulty parents may have in sorting through the vast quantities of data on vaccine safety, and we are here to help guide you and answer all of your vaccine related questions.
At each visit we will review your child's health record and discuss with you any vaccines that are recommended. Your child's vaccine record is kept in your child's chart as well as in the Virginia Commonwealth computer database, which allows us to print out each child's vaccine record for school and camp forms. We participate in the Vaccines for Children (VFC) program and utilize the Virginia Immunization Information System to maintain vaccine records for all immunizations, whether covered by VFC and or private insurance.
What is your cancellation policy?
We strongly encourage you that you cancel appointments at least 24 hours in advance so that other children in need of an appointment can use the time your child no longer needs. We understand that unforeseen problems occur. However, when a family consistently fails to cancel their appointments in a timely manner, we may charge a fee
If I have a balance on my account, can I pay it over the phone?
Yes. We take credit card payment by phone during business hours. Please call our office and ask for the billing department. The billing department is always available to answer any of your insurance and payment questions as well.
I'm expecting a baby, can I schedule visit to meet you?
Yes. Choosing a pediatric practice for your child is one of your most important decisions to be made before delivery. We welcome you to make a free prenatal consultation appointment to meet our staff, visit our offices, and spend time asking us questions about your upcoming delivery and care for your newborn.
For information on our current insurance requirements please contact the office during practice hours on 540-662-3853
Office payment policy:
Co-Pays – Co-pays are due at the time of service at the check-out desk.
Deductible – Until your yearly deductible has been met, at least 20% of total office visit is due at the time of service. You will then be responsible for the amount insurance does not cover.
Percentage – If your insurance pays a percentage of the charge (example: 80/20), 20% of office visit is due at the time of service.
Self Pay – Payable at the time of service unless a payment plan has been authorized.
Filing Own Insurance – Payable at the time of service unless a payment plan has been authorized.
PEDIATRIC ASSOCIATES OF WINCHESTER
1002 Amherst Street Bldg. C
Winchester, VA 22601
ph: 540-662-3853
fax: 540-662-0336
alt: after hours/emergency 540-662-3878